SLATING AND TILING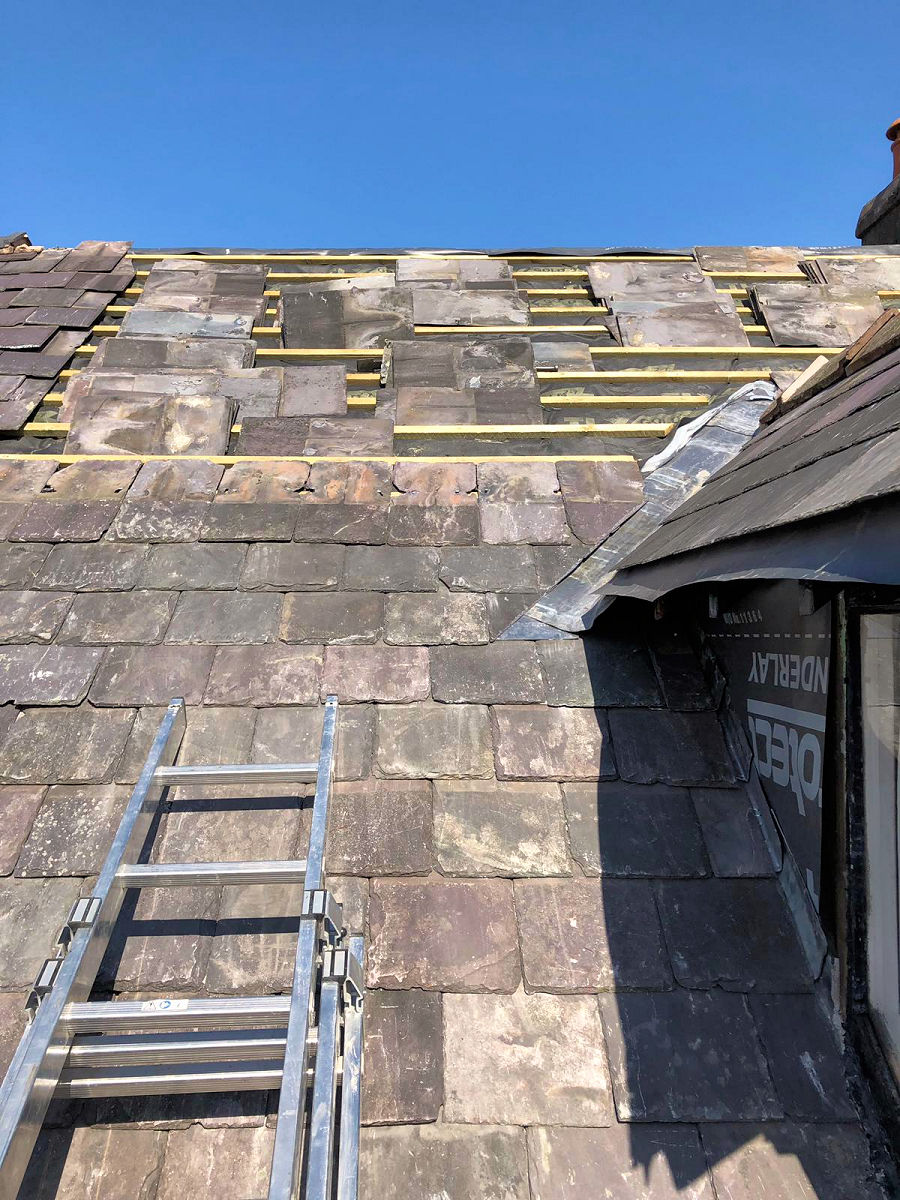 Cumbria Slate Roofing - call Copeland and Allerdale Roofing on Cockermouth 01900 828000 or 01946 590999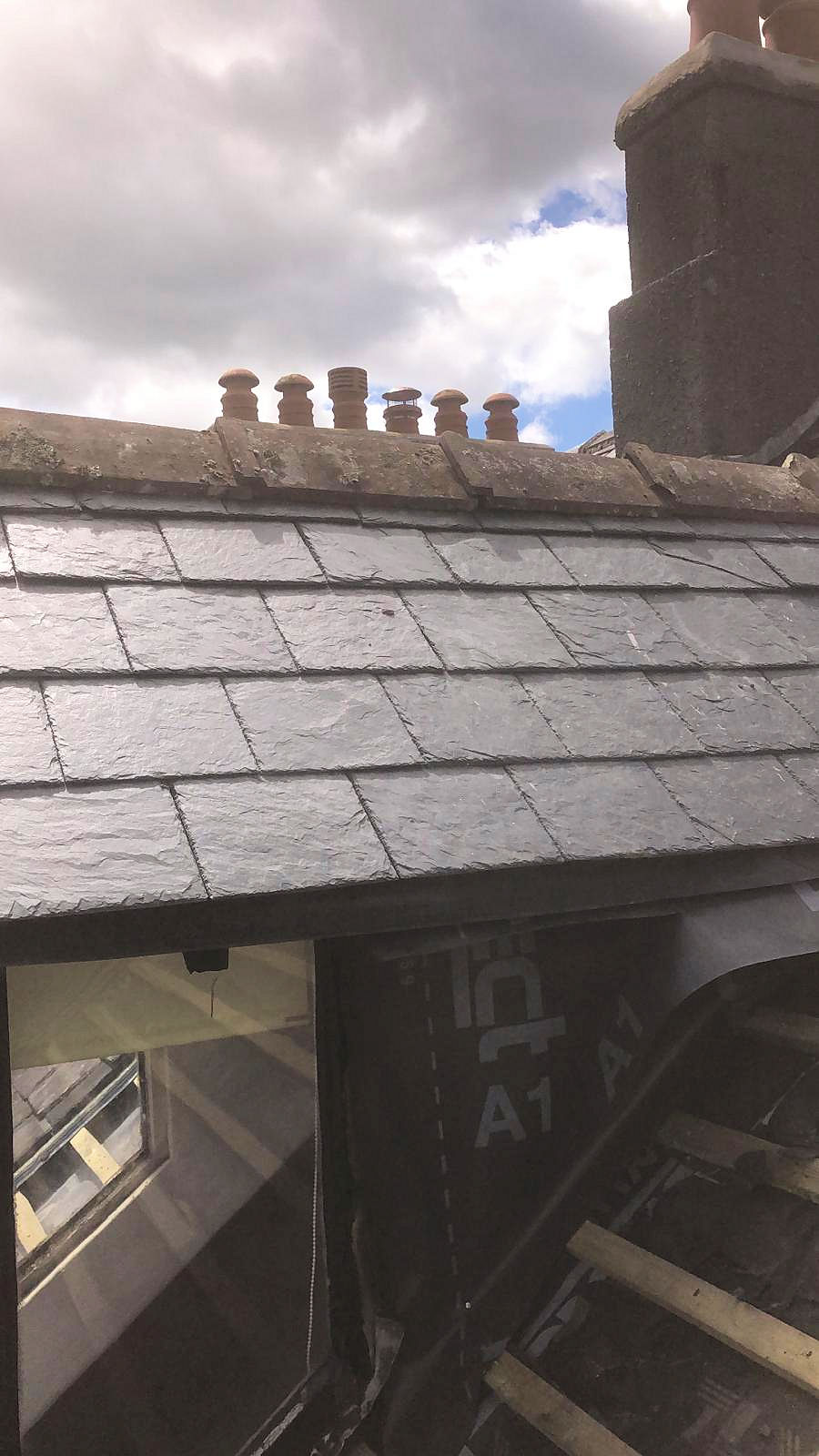 Here at Copeland & Allerdale Roofing we have a specialist team of roofers that can install, refurbish or repair slate or tile roofs. Slating or tiling is renowned for not only creating a beautiful and traditional appearance, but also for its strength, durability and weather resistant qualities.
We take great pride in the quality workmanship that our team delivers, which is why we invest a great deal in ensuring all our roofers are expertly trained to install exceptional tile and slate roofing systems for both commercial and residential properties.
All Types of Pitched Roofing including Renovation & Repairs
Roof tiles and slates are available in a range of sizes and types, including natural clay and concrete tiles, to suit your aesthetic requirements as well as your budget.
Slate or tiles are almost always installed on pitched roofs for a traditional appearance and, here at Copeland & Allerdale Roofing, we combine modern techniques and high quality materials with traditional skills to ensure we can satisfy all your pitched roofing requirements.
Whether you need an existing roof refurbishing or a brand new roof installed, our comprehensive services include all the timber works, lead flashing, fascia and guttering.
Contact Copeland and Allerdale
Copeland and Allerdale Roofing offer everything from flat roofing to slating and tiling and cover all your roofing requirements in Cumbria.
Call Lee or Marvin Wilson
Mobile: 07976 635621
Cockermouth Office: 01900 828000
Whitehaven Depot: 01946 590999
Alternatively you can e-mail Lee & Marvin using the email address on the Contact page and we will get back in touch with you as soon as possible.